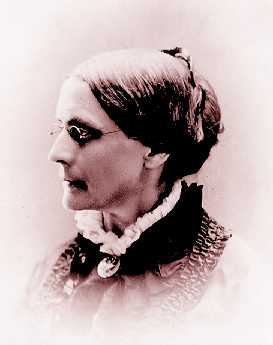 A
book
that I illustrated, once
Julie Cummins
had written it, that is, is OUT. Today is the pub date for
Women Explorers
from Dial. It's a follow-up to our
Women Daredevils.
There is a brief essay for each of 10-or-so women, each one of which is far and away more adventurous and brave than I. Can't speak for Julie...
And I absolutely should have written something yesterday about it's being the anniversary of the birth, in 1820, of the stubborn, indomitable
Susan B. Anthony,
and I'd have noted that she was surely more attractive & vivid & less forbidding than she appears in the photos that have come down to us from the bright, full-color, smelly, living past. AND it was

John Barrymore's

birthday too, yesterday. Baybee, what a glorious actor he was. So who's birthday is today? Another actor, as a matter of fact, though in her day, when New York theatre-goers saw her onstage, Miss Katharine Cornell most certainly would have been called an actress.