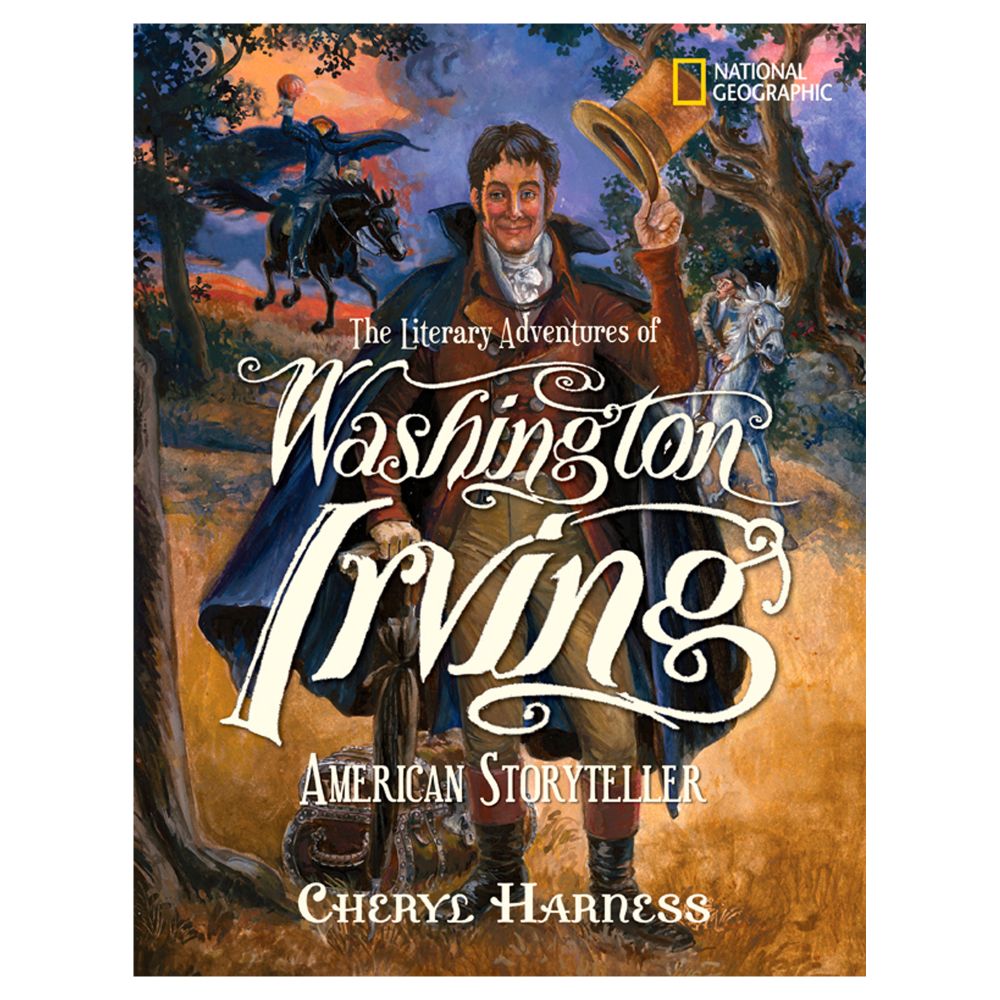 So, I figure that if you're reading this, you probably know that today is the anniversary of the birth of the fabulously gifted & charming
Doris Day
. Only the Divine & the bookkeeping angels know how many thousands people came into the world on this day in history, but I don't want to know the day to end w/o making mention of a most extraordinary individual. Storyteller. Traveler. Diplomat. Amateur architect.
As a child in New York City, then the nation's capital, he met newly-inaugurated President Washington.
In his
History of New York
(by a fictitious
Diedrich Knickerbocker
), he introduced the concept of St. Nicholas as a jolly stocking-stuffer, a good 14 years before C.C. Moore's
TNBC.
Later on, really, he introduced comparatively dour Americans to the idea of feasting, of making merry
at Yuletide as in Olde England.
He was America's first internationally known author.
He wrote a serious biography of
Christopher Columbus
and, back home in America, he built a home,
Sunnyside,
so beautiful that it was tourist destination in his lifetime. He made a storied journey into the the American West, too.
And he was the subject of one of my books, one of my favorite and a graveyard of buried hopes, sales-wise, the world being a quixotic, disappointing place at times. Too, this fine picture book marked the end of a good two decades of nonstop writing & illustrating one book after another. Oh, there have been books since then and many fine experiences & blessings. But with the financial collapse, with the long, bumptious analog/digital shift, the publishing world changed.
In any case, if he hadn't been dead for many years now, charming, scholarly
Washington Irving, known to friends and family as Wash,
ould be celebrating his 229th birthday today. Truly, a remarkable gent. I was glad to learn about him.