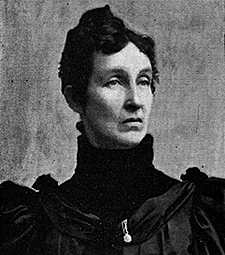 "Wall Street owns the country. When I get through with the silk-hatted easterners, they will know that the Kansas prairies are on fire!"
"We are for humanity against the corporations - for perishing flesh and blood against the moneybags!"
Man oh man, read
a little bit
about THIS
Populist
stemwinder, the "Patrick Henry in Petticoats,"
maestra
of the soapbox back in the 1890's, a not-so-very-Gilded Age for the nation's farmers, miners, and factory workers, when, as now, the land's riches were mostly in the hands of a wealthy, controlling few.
"Mary's thoughts spun right along with the political tornado that was spinning across the land: Farmers and workers were forming unions – why not a third political party? A People's Party that would fight for a more honest government, one that would see [that] people got what they needed to live decent lives."