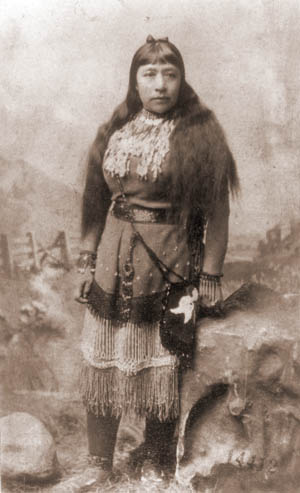 "For shame! For shame! You dare to cry out Liberty, when you hold us in places against our will, driving us from place to place as if we were beasts."
[to a U.S. Indian agent] "Hell is full of just such Christians as you are."
Speaking of Native Americans, as I did in
W.H.M. No. 15
and our treatment thereof, allow me to introduce you to this
valiant soul
. [according to this link, this woman of the
Paiute
was a scout, an interpreter, educator, a charismatic spokeswoman for her people] When you read about what people have done, for better and for worse, and how they have lived, really, a
ren't you just knocked out?
Maybe because I'm such a sissypants myself, I'm blown away by people such as this lady, who have spoken out and taken action.